Skip Main Navigation
Introduction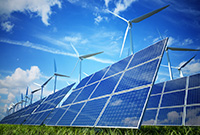 These solar panels and wind turbines are examples of renewable energy.
Energy conservation. Energy efficiency. Renewable energy. Have you heard of these terms before? Lots of people are talking about energy these days. They are concerned that the way we use energy is impacting our planet in a negative way. In this lesson, you will investigate energy and its effects on our environment.
Get started by showing what you already know about energy. Use the concept map on page 1 of your Engineering Portfolio to help you organize your ideas. Write a different word or idea related to energy in each bubble. Then keep adding new bubbles and new ideas.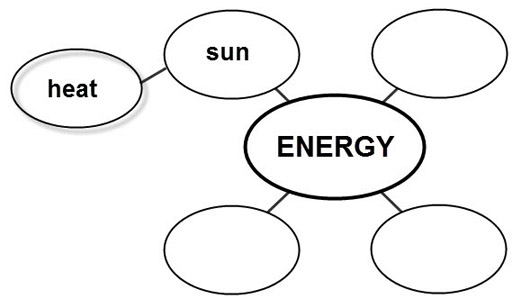 You may also visit the following website to create a similar concept map online:
> bubbl.us


(from bubbl.us)
Here are some questions you can think about to help you get started.
Where do we get energy?
What do we use it for?
How does our use of energy affect the environment?