Skip Main Navigation
STEM Careers: Climate Scientist
Who studies the Earth's climate? Climate scientists look at what the weather is like over a long period of time.
Meet Josh Willis.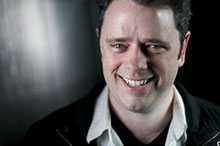 Image courtesy of NASA
"I am a climate scientist and I work for NASA. Every day I use math and science skills to analyze data from satellites that look down on the Earth and help us understand how the planet is changing and why."